Our company is situated in Weert, in the Dutch province Limburg.
We are centrally located in Europe, close to both Belgium and Germany, and have good transport connections to Aalsmeer and Naaldwijk.
In recent years we have specialised in growing tropical plants in special shapes, such as Yucca elephantipes and Beaucarnea recurvata.
In our concepts Maya Tree, Maya Palm and Tres Cañas we tell the rich history and stories behind these plants.
Other ornamentals in our product range include Spathiphyllum, Sansevieria and Philodendron Xanadu.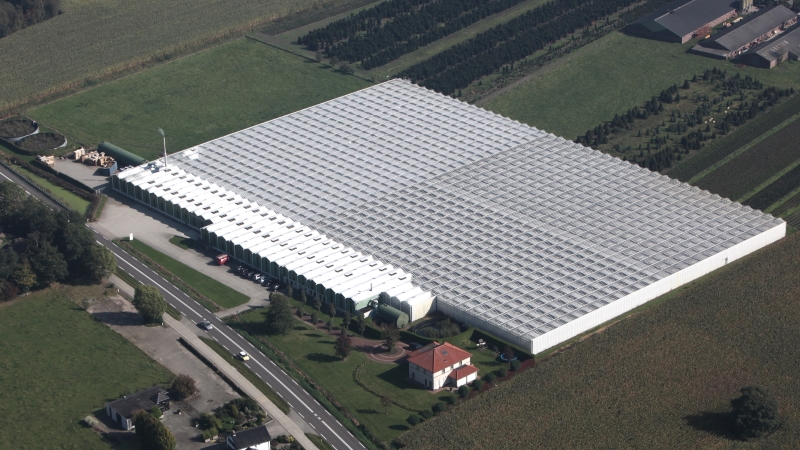 Most of our ornamentals are imported from Latin America, where the starting material is cultivated by our local partners. The plants are imported as bare canes and transported by boat to the Netherlands.
Once they have arrived in the Netherlands, the plants are potted in our greenhouse. After three months, the pre-finished plants are sorted and given more space. This to ensure that the leaves get enough light and the plant can grow to its full size. After another three months, the plants are ready to be sold.
Most work happens in a central workplace. The transport of our plants to and from the greenhouse is executed by certified forklift operators.
Want to see us at work? Check out the following video.
We believe that we can achieve a great deal by cooperating with other companies. We are a member of Paletti Growers, a cooperation of over 20 ornamental plant nurseries in the region. We have achieved a great deal together in terms of knowledge sharing, logistics, participation in trade fairs and promotion of the members' interests.